Exercise: Personal Training
Are you frustrated with setting goals and not getting the results you want?
Do you know that you really should be exercising to keep fit, healthy and fully functioning, but you could use the support and advice of an expert?
Have you had previous injuries, or are simply concerned about doing the wrong thing?
Does the convenience of training at a time and location of your choice sound appealing?
Personal training is the ultimate in exercise
What was once seen as a luxury is increasingly considered as essential. After all, your health is the most valuable thing you have, and the key to maintaining your quality of life for as long as possible.
Our trainers are all qualified to level 3 – the highest level of personal training available – and sit on REP's, the register of exercise professionals. They understand that everyone has different fitness levels, different reasons for exercising and different motivations. We are all unique, and it's their job to understand you – providing an exercise plan that works for you.
Feel stronger, fitter and stay pain-free
You will feel stronger, fitter, healthier and ultimately happier. What's more you're likely to have extended your lifespan in the process.
Take control of your future health and wellbeing today – you owe it to yourself.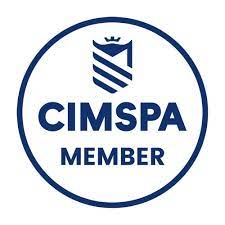 Let's get started…
Take control of your health and wellbeing and book a complimentary telephone consultation today.
My Me Spot training experience was so much more than I expected. It provided me with a whole support system — setting up a tailor-made programme with regular review sessions, and always there for me when things felt a little low – this goes well beyond any fitness programme I've tried before.
I have really enjoyed our sessions and I'm truly amazed by the results. I feel brilliant, and your support, advice and encouragement has helped me achieve way more than I thought possible in just a month. I can't thank you enough.
Lindsay is one of the best trainers I have ever encountered; she is challenging and encouraging in exactly the right proportions. When I was diagnosed with breast cancer, she provided a personal training schedule that exactly met my needs as the effects of chemotherapy kicked in — supporting and encouraging me through a very difficult time, and making my recovery far faster than normal.
My trainer intuitively understood that technique was everything, as was making me laugh. Together, we worked towards doing that one perfect sit up before we upped the ante. I learnt that exercise could be enjoyable again, and that you should never give up on being 'fit at forty' (or fifty, sixty...)