Exercise… the Me Spot approach
At Me Spot we believe exercise should be a natural part of your life, not another burden, and the key to that is to find something you enjoy.
Don't believe that's possible? It is, trust us!
We'll help you to discover what's right for you and, most importantly, what you feel confident doing. So, if 6am bootcamps and scary instructors are not your thing (in truth they're not ours either), we're here to help you to find something that is.
Be the best you can be… at every age
To support you throughout, the Me Spot team have been chosen not only because they're friendly, approachable and great at what they do, but also because they're committed to helping you be the best you can be. They are not intimidating, but they will push you to achieve new heights. They are life experienced, and they really do get it when your body just won't do some of the things you would like it to do.
Above all, we know first-hand what a difference regular activity can make, both mentally and physically, and we are passionate about spreading the word!
Discover what's right for you
Group Classes

Quality teaching, with limited class size.
Friendly and welcoming.
Convenient Earlsfield location.
Flexible payment options.

More info

Personal Training

Bespoke training designed just for you.
Total support and motivation.
Measurable and guaranteed results.
Your choice of location.

More info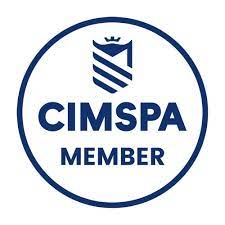 One year down the line I am stronger, fitter, healthier, more toned and have made new friends to boot – what more could a lady want?
Pamela made me feel very welcome and put me at ease straight away. No matter how much of a galumph I felt, she had me convinced that anyone can do it.
I managed to have a great workout, whilst at the same time having lots of fun – all the women were really friendly. I will definitely be recommending it to my friends.
I feel much better about myself, and have a lot more confidence. I feel much taller than before, and as an added bonus, I have lost several inches overall – including 2 inches off my hips and 3 inches off my thighs.