Nordic Walk with Me Spot
We are a health, wellbeing and lifestyle business in South West London, dedicated to helping real women like you feel healthier, happier and more confident in the way they look — and we LOVE Nordic walking!
If you've made it this far, you'll probably know that Nordic walking has all the benefits of normal walking and so much more. Here's a quick reminder:
Tones the upper as well as the lower body, especially the backs of the arms — helping you to look good all over.
Low impact and easy on the joints — so reducing the risk of injury.
Helps prevent the onset of chronic illnesses such as heart disease, type 2 diabetes, asthma, stroke and some cancers — to live a longer, happier life.
Burns up to 45% more calories than normal walking — helping to keep your weight under control.
Leaves you feeling uplifted and energised — definitely gives you the feel good factor!
Best of all, Nordic walking is totally inclusive, whatever your fitness level…
Why Me Spot?
When you join a Me Spot Nordic walking course, it's way more than just a walk!
You'll be joining a sociable group of friendly and supportive women who want to stay healthy and fit, but like to have fun while they're at it. Here's what they have to say:
Nordic walking is a treat that I give myself. Having become disillusioned with the gym, swimming pools and highly competitive, over-energised classes, this outdoor activity suits and challenges my ability whilst enabling me to meet with a really nice group of women.
After just 4 sessions of Nordic walking, I can feel the difference in my cardiovascular fitness, and in my arms and legs… I recommend anyone to try this as a low-impact way of doing more than just walking.
I joined Me Spot while recovering from breast cancer and a mastectomy. Lindsay and the rest of the girls in the Nordic Walking group were welcoming and encouraging as I built up my strength and got going again. Their enthusiasm and support went a long way to rebuilding my confidence, and there were lots of laughs along the way.
Nordic walking classes get the heart pumping and provide a healthy dose of fun! Importantly, I've learned that exercise can be enjoyable again, and that you should never give up on being 'fit at forty' (or fifty, sixty…)
Let's get started!
The first step is to join a Learn to Nordic Walk course…
This three-session induction course teaches you everything you need to know about the technique, and how to adapt it to work at the level that's right for you. You'll see how you can use the walking poles to improve muscle tone and flexibility, and soon notice a difference in your overall fitness.
Me Spot run group sessions, as well as a bespoke option for those who want more flexibility and individual attention:
Group Course
£70
3 Learn to Nordic Walk Sessions
75 Min Lessons
Wandsworth Common
Walking Poles Provided
Regular Classes
Small Group
One-To-One
£150
3 Learn to Nordic Walk Sessions
75 Min Lessons
Your Choice of Locations
Walking Poles Provided
Bespoke Sessions
Times to Suit You
What Happens Next
Simply choose your option above, and we will get back to you within 24 hours with available dates. We're very happy to answer any questions you may have — it couldn't be easier…
Once you have completed the course, you'll be able to join any of our regular Me Spot Nordic walking classes.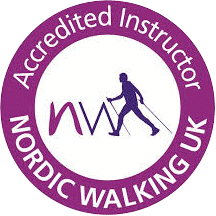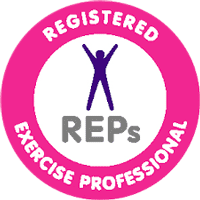 Weekly Nordic Walking Meeting Point
We meet on Wandsworth common, opposite the Althorp bar & restaurant… just look out for the walking poles!